POT ROOTED IN LEGACY – CANNABIS FAMILY TREE
A majority of cannabis growers and advocates will tell you the road to legalization has been a long and hard fight for rights.  The vision for these rights were planted a long time ago by a small group of cannabis founders all across our country and for over 80 years, cannabis has grown its own family tree.  From grassroots advocacy to federal recreational propositions, this fertile family tree has branched out to change hearts and minds; seeding a new wave of understanding.
This is the story of a man from one of those founding cannabis families, and Spring Pots is happy to call him our CEO, Dan Ager.
Decades ago, marijuana was mostly grown outdoors, in the sun and weather of specific longitudes within various states.  One state that helped cultivate many of the original American marijuana strains was California where Dan's family grew their first crop in 1980.  Their first grows were in remote areas, usually densely wooded so the marijuana plants were masked from probing DEA or sheriff helicopters, but this cover didn't always work.  If the pests and animals weren't enough to cause a crop to die, law enforcement officials usually were.  In 1981, they found Dan's family's crop and didn't arrest or prosecute anyone since at that time, even the officers felt that cannabis would be legal "within a couple of years".   With this hand-slap from the authorities, the family continued to grow their harvests year after year until the DEA decided to return in 1993.
By then, Dan's family operation had grown into the largest bust of an indoor grow of 76 lights.  Dan's father was arrested and faced a federal mandatory minimum sentence of 10 years.  When discovering that the lead DEA agent lied under oath to obtain their search warrant, the federal prosecutor allowed Dr. Ager to plead out to a lesser charge and sentence of community service.
Taking the plant by the roots, Dan's father continued to grow; all the while stating the medicinal use of the plant's qualities as the main reason for growing.  Dan's father's background as a Medical Doctor kept his advocacy of the plant's healing qualities at the forefront of his own life, and then the lives of the patients his family grew for.  However, even with the plea bargain behind them, the Marin County Task Force targeted Dan's father once again in 1996 and arrested him for growing 136 outdoor plants.  That same year, after decades of watching his family impacted by cannabis prohibition, Dan campaigned throughout Northern California to help get the first US medical marijuana law, Proposition 215 passed in November of 1996.  Due to Dan's advocacy, and the passing of Prop 215, his father's case became the first medical marijuana trial ever.  While a majority of the case was spent arguing what voters in California had already declared which is that marijuana has medicinal value, the trial ended as a mistrial in a 10-2 hung jury.
Unfortunately, the earliest version of Prop 215 lacked guidelines as to how a caregiver or collective could distribute medical marijuana to their patients.  This left open loopholes for law enforcement in 1998 to reportedly use an employee of the Marin Alliance for Medical Marijuana to frame and arrest Dan for a cannabis sale represented to be on behalf of the first licensed medical marijuana dispensary in the nation.  While in jail, Dan was assaulted by Marin County Jail staff.  Despite the court ordering the jail tapes to be released, the severely edited and compromised video supplied by the jail did not show the attack.  That following year, both father and son were forced to negotiate sentences and Dan was ordered to house arrest and his father to one year in jail.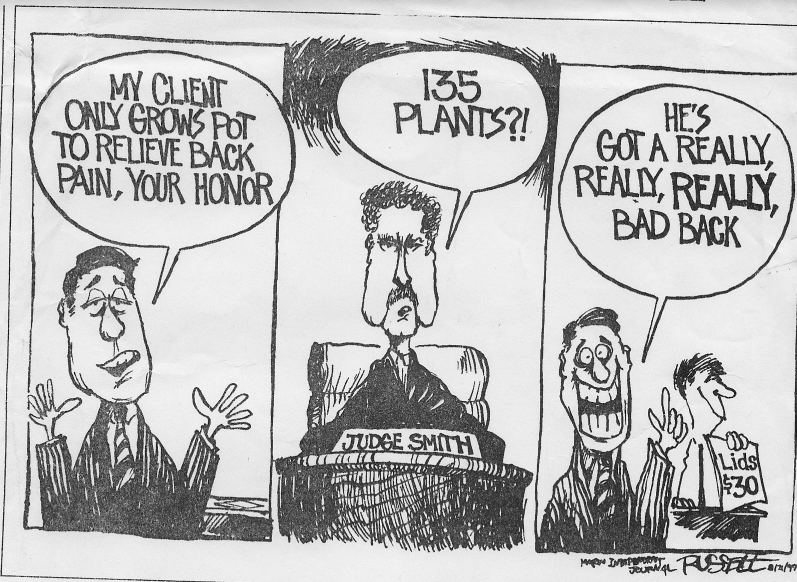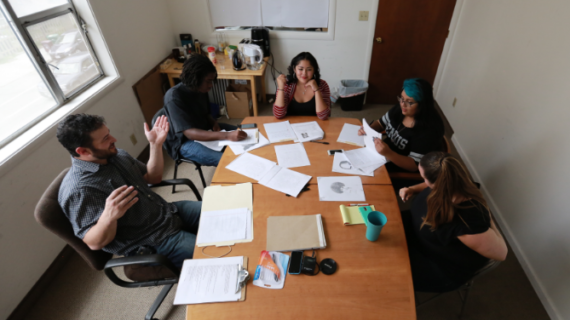 Since those first years of this founder's fight for the cannabis rights of all consumers, Dan and his family have continued their advocacy for equality by starting successful companies, such as Spring Pots and establishing nonprofit programs like Art Behind Walls, that speak with a message of hope, rooted in decades of personal understanding.
This American cannabis family tree might look vastly different from the days of hidden grows and jail-time advocacy but Dan and his family understand every piece of this new tree's growth and have been there since it's beginning seeds took root. Whether you are a cannabis farmer, a hobby gardener, a commercial growing facility or a newbie to any agricultural passion, Spring Pots has deep roots behind its founding, design and every product they produce. May our family tree's roots help your plants reach their best harvest potential, and know from our family to yours, we all grow stronger and better together. Welcome to Spring Pots!
2020