The Best Grow Lights to Combine with Spring Pots for Maximum Yield
As more and more US states are joining the regulated cannabis market, and more and more licensed brands appear, the demand for quality-grown cannabis continues to rise. Never before has it been so important for cannabis growers to find ways of increasing yield without compromising on farming standards. Two products that will help you to maximize growth and secure the best conditions for indoor setups, are spring pots and grow lights. But what are the best grow lights for you and your grow? Let's take a look at the options…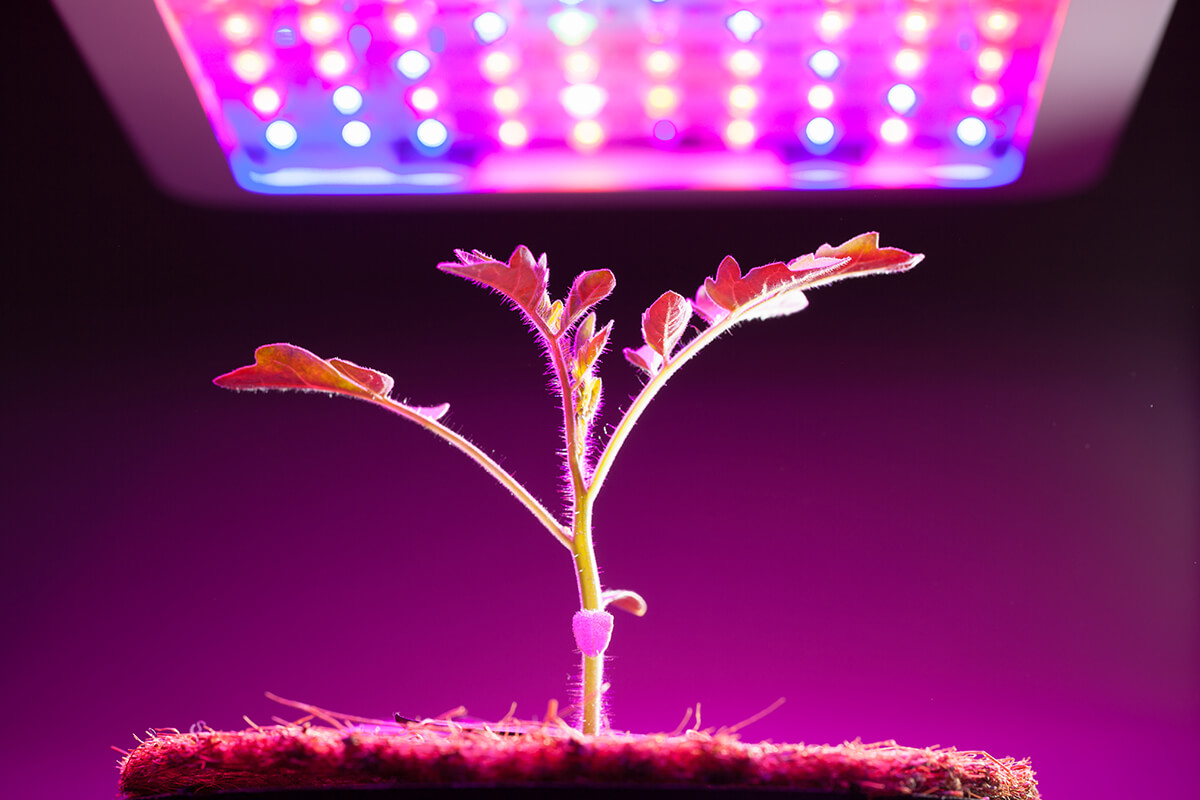 Why is it difficult to choose the best grow light?
One of the main reasons why choosing a grow light can be fairly challenging, for novice growers and experienced old-hands alike, is that there are just so many to choose from. Without going into too much detail, growers need to make decisions based on heat production, longevity, spectrum, and design. What follows, is a quick breakdown of the pros and cons related to some of the most common kinds of grow lights. But if you get to the end of this blog post and you still have unanswered questions about the best grow light for your facility, just give us a call. We're more than happy to help guide you.
Let's begin with LED lights
So, to begin with one of the most basic questions… Can you grow plants with LED lights? Yes, you can! In fact, LED lights – or Light Emitting Diode lights – are among some of the most popular grow lights in the cannabis world. These grow lights get top marks for energy efficiency and, even though they don't consume a lot of electricity to run, they produce a great deal of light. They're also pretty small, and so easy to accommodate, even if you have a really reduced space to work with. On the downside, they can be quite a bit more expensive than most other grow lights. It's this initial high cost that can invariably be off-putting for hobby growers.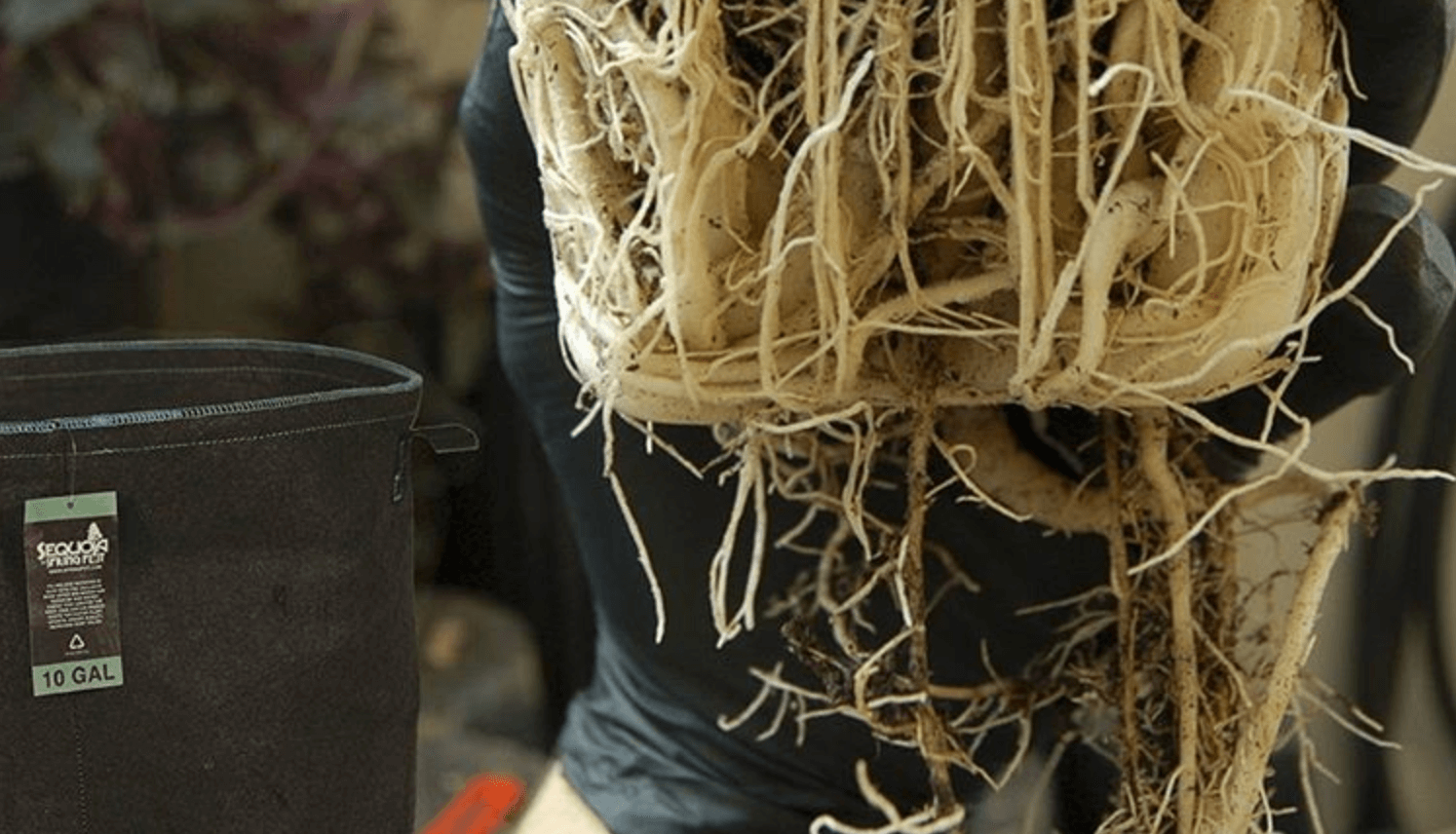 What about CFL lights?
One of the best small grow lights on the market is the CFL – or Compact Fluorescent lights – but it's not as intense as the majority of other grow lights. So, what makes it so appealing? Well, as it's not so intense as other grow lights, it's really quite effective in the early stages of cannabis growth. Mainly because there's no need to worry about burning the plant. It's also a popular choice for growers who enjoy cultivating clones, but it's really not suitable if you have a large grow room to light. It's the kind of grow light that works best in small spaces and for lighting singles plants. If you're working on a tight budget, you'll be pleased to hear that it's one of the cheapest grow lights on the market.
Get some HID lights for vegging and flowering
HID lights – or High-Intensity Discharge lights – are available in two basic formats. The first HID format, called Metal Halide, is perfect for growing cannabis when it's in the vegging stage. The second HID format, called the High-Pressure Sodium, is much more useful during the flowering stage, mainly because the light that it throws out is yellow-orange-red in color. However, rather than choosing either one or the other, it would be best to install a combination of the two HID formats for best results. On a final note, the only thing that you do need to be careful of is the heat that the HID lights emit. They can sometimes be so intense that they place the plant under too much stress.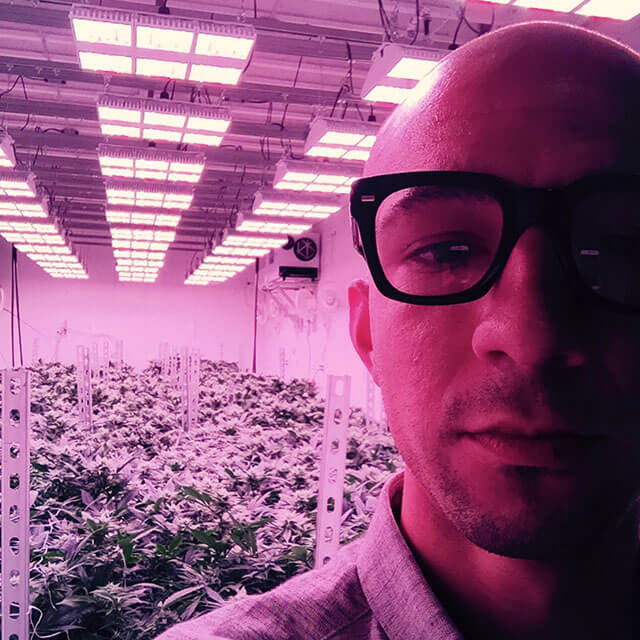 "Harmony Farms produces some of Washington's highest quality i502 products. All of our plants are grown in Fabric Burner Pots. We have tried other fabric pots, but prefer the quality of Burner Pots above anything else. Another factor is cost. A high quality product sold at a fair price is unbeatable in our industry." Chris at Harmony Farms
If you need a super cheap option
Let's face it. Cost is always an issue. So, if you're able to make savings without compromising on quality, it's a win win situation for everyone. The T5 is a grow light known for operating at a pretty cool temperature and can range from anything between two and four feet long. It's not usual to find a T5 light operating all on its own in a grow room. It's much more common and effective to use the T5 in groups of four. While you never really have to worry about the T5 being too strong, or burning your grow, particularly during the initial stages of growth, it's important to note that the low intensity of this light can result in a disappointing harvest in terms of yield. This is why it's a good idea to combine the T5 with other high-intensity lights as your grow enters into the flowering stage.
And that's about it! These are, in our opinion, your top options for the best grow lights on the market, but we're more than happy to answer any specific questions you might have or to give you our opinion on a model of grow light that we haven't mentioned in this post. Happy growing!!