3 Tips for Gardening in Large Plant Containers
Container gardening for dummies
Is it possible to plant your garden in one single container and make a success of what you grow at the same time? Yes, it is. With a large fabric pot to hand, like the three-gallon spring pot, anything is possible. What's more, gardening with large plant containers is loads of fun (just think of container gardening vegetables). Think of the large plant container like a huge blank canvas. Painting cool designs across huge wall spaces is a lot more exhilarating than painting a small picture on a pocket notepad.
Having said that, there are a few techniques worth employing and other things to bear in mind when gardening extra extra large, which is why we've outlined our top three tips in this post. Here's hoping they'll inspire you to go large in your garden this season.
1. Only use a fabric pot with strong, sturdy handles
One of the few potentially annoying things about gardening in large plant containers is that they can become so heavy that it's impossible to move them. If you love being able to change your garden around, or if you think you might have to respond to severe weather conditions, at some point, by moving your plants indoors, you should only go large with a fabric pot that comes equipped with sturdy handles.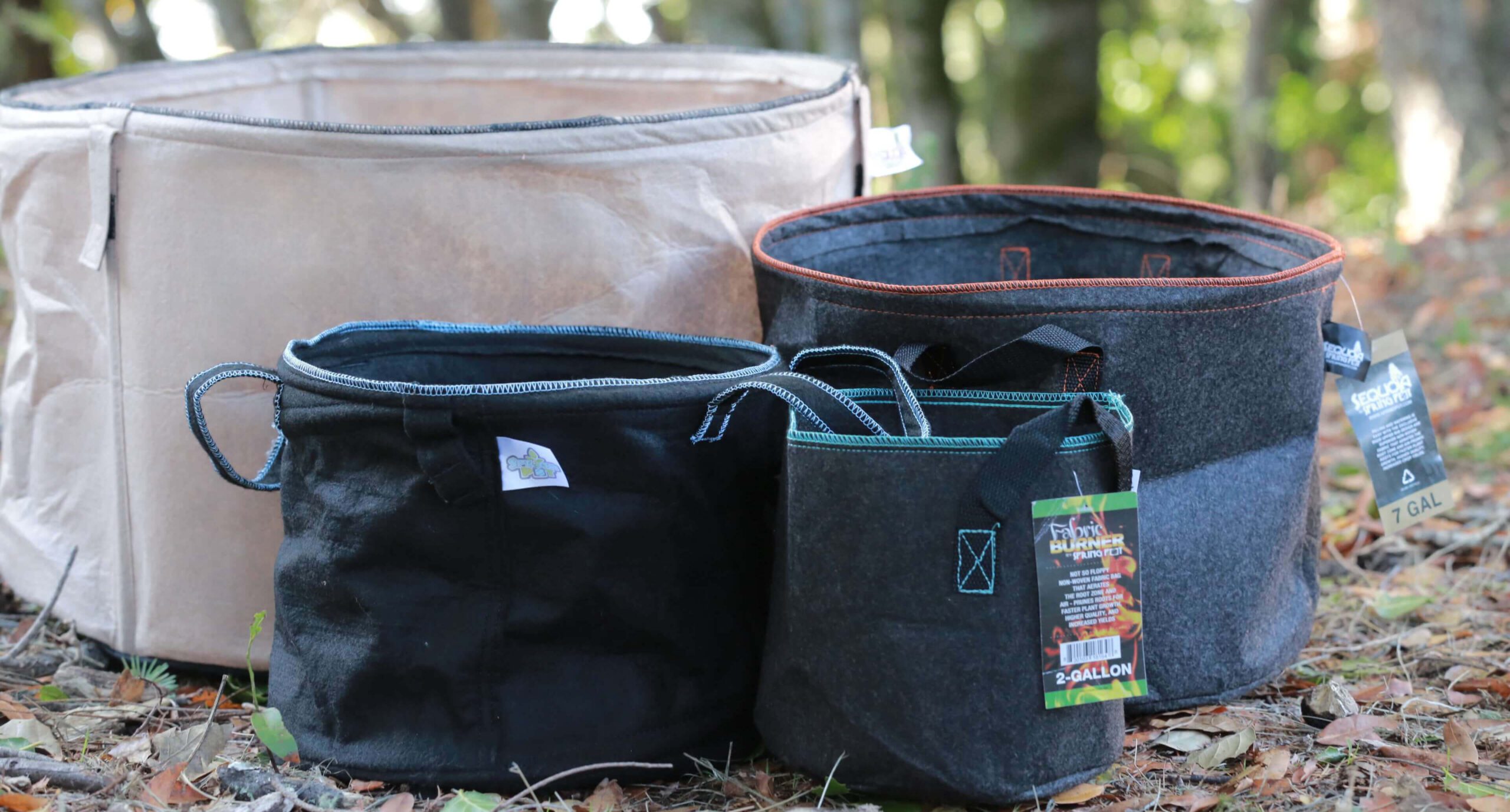 2. Large plant containers don't have to be 100% filled with soil
If you're gardening in a three-gallon fabric pot, it's going to take a lot of soil to fill it completely. Apart from costing more and being heavier to move around, it's not always necessary that your large plant container is filled 100% with soil.
For example, if you're planting shallow or medium-rooted plants, small perennials, tiny annuals, or even small shrubs, then, instead of soil, between half and the bottom third of the container can be filled with a non-organic material. Packing peanuts or empty soda cans are a popular choice because they're light. You'll have to place a sheet of landscape fabric on top of the non-organic material before you then add the soil. This is because landscape fabric allows water to pass through and drain away, while at the same time keeps the top layer of soil separate from the non-organic filler material below.
However, if you're planning on planting a tree in your large container, then you will need to fill the entire pot with soil. Tree roots need lots of space to grow and spread. Restricting the amount of space they have is nothing short of refusing them the conditions that they need to grow strong and healthy.
3. Stick to potting soil + fertilizer
While it might be tempting to save a few dollars and use the soil from your garden to fill your large plant container, resist the urge. Potting soil is free from weed seeds, garden bugs, bacteria, and small rocks. It's also well aerated, light, and carefully balanced to include important minerals like peat and sand.
It's then necessary to add a fertilizer, because most potting soils don't have nutrients that are accessible for your plants. Slow release fertilizers are best, but for consistent results be sure to add a fresh batch of fertilizer every one to two weeks.
The only other thing to really pay attention to is the arrangement of your plants, if you're planting more than one, in your large container. Tall-growing plants either work best toward the back of the pot or in the middle, whereas smaller plants are good for filling in around the base and trailing plants are, naturally, perfectly designed to drape over the sides. So… feeling inspired to go large yet?