Balcony Gardening Ideas that will Inspire you in 2018
Let's face it. Not everyone is lucky enough to live in a large house with a huge outdoor space, but that doesn't mean we have to give up on the idea of cultivating a lush, healthy garden. Balcony gardening can be both satisfying and successful. Particularly when gardening with spring pots, as everything becomes that little bit easier. Plant roots are happier, because of the natural air pruning that occurs in spring pots, and with the strong handles on each and every pot, it's easier to move plants around.
In fact, all that's needed to really have fun with a balcony garden is a little inspiration. So, what's cool and trendsetting for balcony gardening in 2018?

Grow Your Own
There's nothing more satisfying than being able to grow your own produce and, if you're clever about using the space you have, you won't need acres of land to create something great. For example, you could turn your balcony into a space entirely devoted to the cultivation of tomatoes, or to a selection of household herbs. You could create a balcony garden that changes with the seasons: berries in the summer and peas or carrots in the winter.
Whatever tasty treat you choose to grow, there are a few technical aspects to take into consideration before you start (for more inspiration look here). First, analyze the space you have and how much room there is for your fruit, vegetables or herbs to grow, as some plants grow up and other grow outward. Then, get clued up on the sun schedule, taking note of when your balcony receives the most amount of heat and light during the day.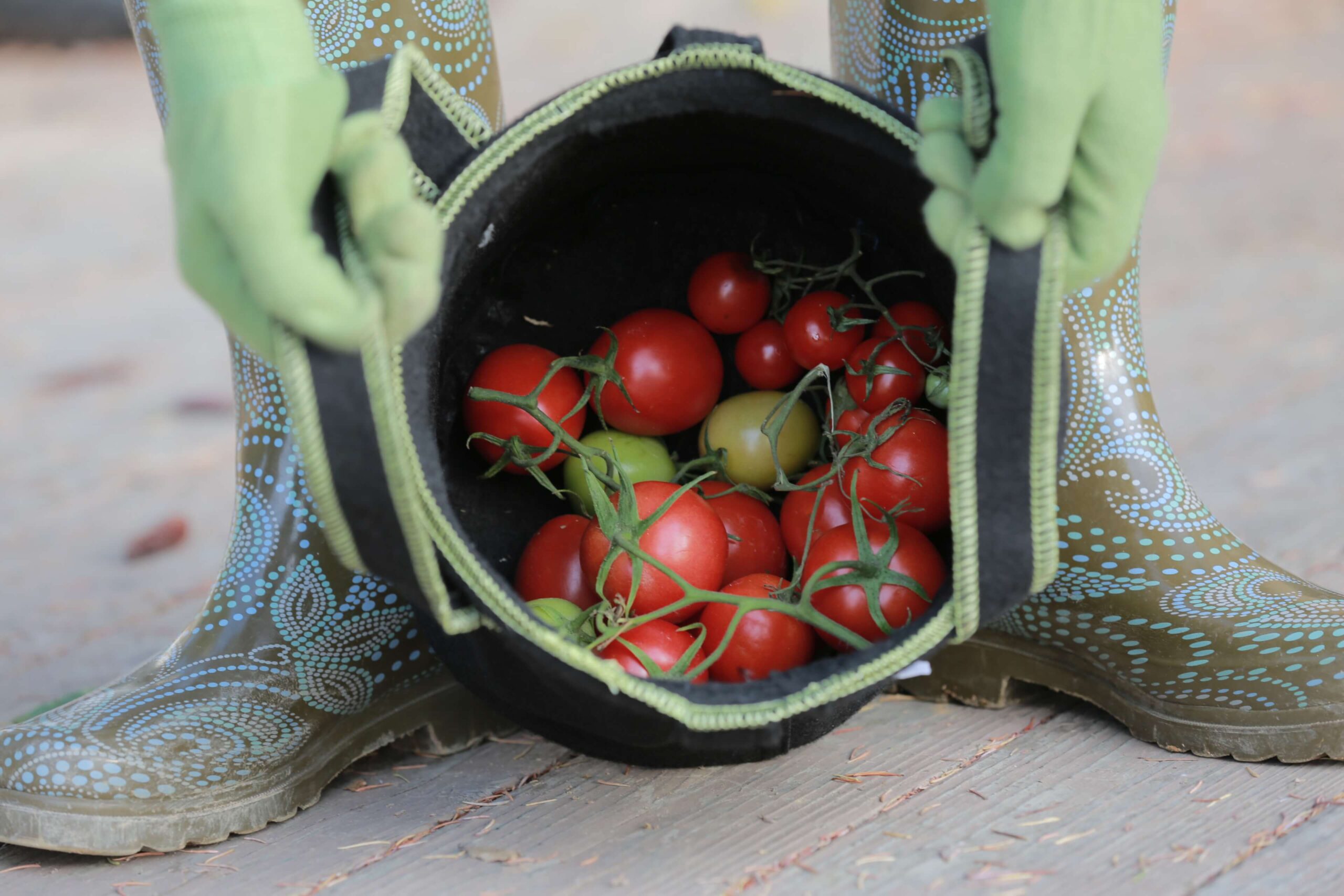 Explore Vibrant Colors
This year is all about vivid, eye-catching color schemes. If you only have a small space in which to cultivate, you'll be surprised to see what a difference color can make. Try to keep the foundation color of your space – the floor, the walls and any railings – fairly neutral. Stick with whites, creams, greys and browns. This will help to make your small space seem larger than what it is. But when you get the chance to throw in some color, don't hold back!
Think electric pink cushions, bright blue outdoor lanterns and sunny yellow wind chimes, or inject color into your garden with the plants you choose to grow. Dazzling tulips, a sturdy rose bush, or perhaps even a tangy orange tree, will add instant life and vigor to your balcony garden. Just remember that each and every plant needs specific conditions in order to flourish. This means choosing the right kind of soil and the right container size, which is why our spring pot collection ranges from 2 to 400 gallons.
Opt for Sturdy Succulents
If the only outdoor space you have is a balcony garden, then you no doubt live in a large city and have a pretty hectic schedule to manage. If this is the case, then why not try your hand at cultivating a balcony garden full of succulents.
You won't have to think too much about the watering schedule, you won't have to worry about them burning in the sun and you can choose to go as small or as large with each plant as your balcony permits.
So, what are you waiting for? Select your spring pot and make something special out of your balcony this year!