Grow Organic Veggies and Protect the Environment
Most people know that eating homegrown vegetables, particularly organic vegetables, is one of the best ways of shifting toward a healthier lifestyle. But did you also know that organic vegetable gardening helps to protect the environment? That's right! By growing your own organic veggies at home (and don't forget that you can go organic, even if you only have a small balcony to work with, by investing in a few of our spring pots), you can help maintain the planet's inherent balance and lessen the damage inflicted upon the natural world.

Go Organic vs Pesticides and Fertilizers
Whether we like thinking about it or not, pesticides and chemical fertilizers are still used on a lot of the fresh produce we buy from mainstream supermarkets. According to the U.S. Food and Drug Administration (FDA), 82% of domestic fruits and 62% of domestic vegetables contain pesticide residues.
As well as the immediate concerns that this raises for our health, the negative impact of non-organic food on the environment is just as worrying. Plainly speaking, most farming practices that rely heavily on pesticides and commercial fertilizers also require the use of heavy-duty farming equipment. In general, this equipment needs fossil fuels to run, which subsequently increases the amount of pollution emitted into the atmosphere and contributes to the loss of essential nutrients in our soils.
On top of all that, farming practices that use pesticides also lean toward the use of genetically-engineered seeds. Given a choice between eating something organic or putting something on our plate that has been scientifically manipulated, we know which one we'd choose.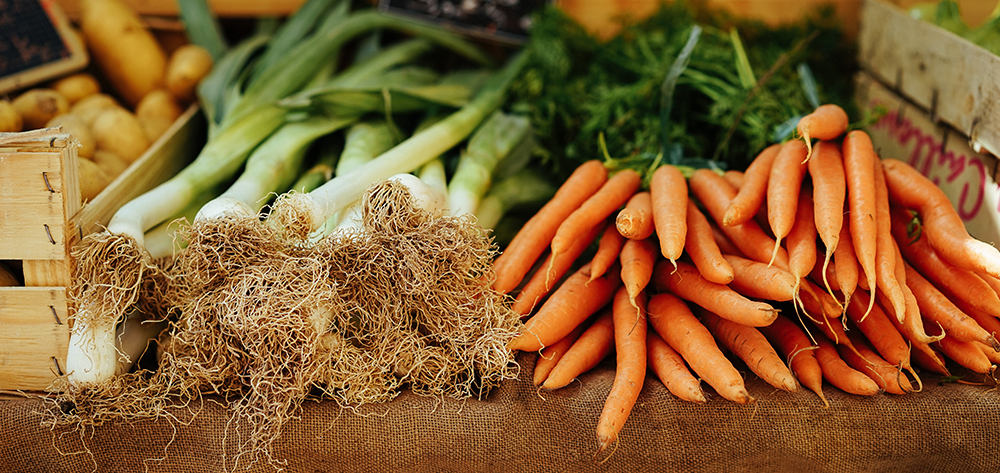 Organic Vegetable Gardening Reduces Fossil Fuel Damage
But when you go organic, and from the comfort of your own home, things begin to look brighter. Make no mistake. When veggies are transported from farms to supermarkets and then from supermarkets to your home, fossil fuels are used. So, when you buy your veggies at the supermarket, you're indirectly contributing to the effects of climate change. Homegrown organic vegetables, on the other hand, don't need to be transported anywhere. You just grow, harvest and eat. Tasty and environmentally friendly.
Recycling Waste Enriches the Soil
And the benefits continue… On top of reducing your carbon footprint, organic gardening gives you the chance to improve the quality of the environment that lies beneath… namely, the soil. Organic compost, made from scraps of food, respects the natural cycle of birth, death and decomposition, helping to develop a rich, succulent soil that your veggies will love.
Encouraging a Biodiverse Ecosystem
And as if all that wasn't enough, organic gardening also creates the perfect environment for attracting insects. While the little creatures that we like to call "pests" want to munch their way through our greens, other beneficial insects arrive to the organic garden that deter away such pests. And they do so without a chemical pesticide or bug killer in sight. In fact, if you want to take things to the next level, try cultivating a few marigolds in and around your veggies, because they're known for attracting just the right kind of predator bugs to keep your organic veggies safe.
So, if you're feeling inspired about living a green life in the city and you'd like to try your hand at organic vegetable gardening, then why not buy some vegetable seeds online and get cracking? The sooner you sew those seeds, the sooner you can reduce your carbon footprint and help protect the environment.