Top Small Space Gardening Blogs
Do you live in a city, a small apartment, or maybe share a room in a house? Do you only have a balcony, windowsill, kitchen counter or a corner in a room for a garden? Do you crave gardening tips for urban gardening, balcony gardening ideas or container vegetable gardening from gardening experts? Then this article is for you, because Spring Pots has compiled the top small space gardening blogs and what each blogger offers to those gardening in small spaces and places.

Balcony Garden Web
Balcony Garden Web's slogan is "Revamp Small Garden" giving readers a clear understanding of what their website will offer. Balcony Garden Web provides unique and innovative ideas about urban and balcony gardening. If you have limited space but want to learn how to best use what you have, then Balcony Garden Web is the perfect blog to follow. Some popular topics it addresses are gardening guides, gardening ideas, small garden flowers and balcony gardening DIY.
Your Small Kitchen Garden
For those with a really limited home space, Your Small Kitchen Garden blog helps green thumbed home gardeners bring their homegrown foodie desires to life. This blog helps the gardener who aspires to use their hobby to create something nutritious and delicious from their own kitchen. Great reading for those who enjoy homegrown options but might be in a condo, apartment or house-share environment.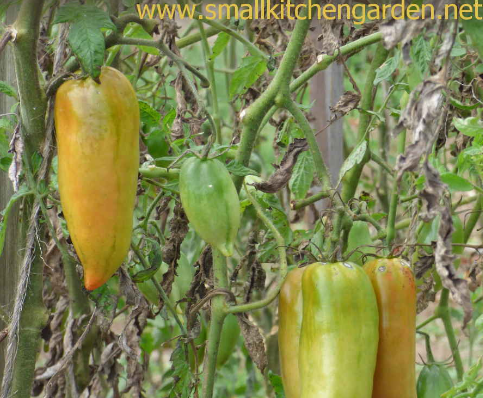 Root Simple
The LA couple, Kelly Coyne and Erik Knutzen, bring a back to basics, DIY living blog to readers with plenty of gardening aspirations that fit within their small urban garden. The blog explores topics beyond the backyard on multiple subjects of modern life with the humor and wit you'd expect from an urbanite couple.
Out Of My Shed
Writer, photographer, gardener and U.K. sensation, Naomi Schillinger, created Out of My Shed, out of her greenhouse, but it is her experience helping bring communities together through urban farming in small spaces that sets this blog and Naomi apart. Her visually-stunning photographs will absolutely inspire you but if small space gardening isn't the only gardening passion you seek, then be sure to check out Naomi's Veg Growing Project or maybe pick up a copy of her Veg Street Book too.