Why Spring Pots Are Better For The Environment
We try to keep the environment as green as possible. Our company strives for efficiency and community involvement. Here are a few examples at what we are doing to achieve this.
In Manufacturing:
The fabric in the Spring Pot is made of a proprietary non-woven geotextile polypropylene fabric which is made of at least 33% recycled material by weight. Every fabric scrap that is too small to be used as a Spring Pot component is returned directly to our fabric supplier to be recycled for future fabric batches.
Spring Pots, Spring Pot Sequoia, and Fabric Burner Pots comprise of fabric that is 100% recyclable #5 material. The skeletal spring in a Spring Pot is also 100% recyclable without the loss of chemical or physical properties. Additionally, we use 75%-90% of recyclable material for the steel skeletal spring in every Spring Pot.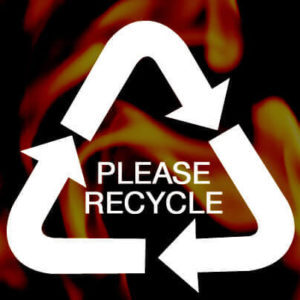 In Logistics:
We strive to maintain a minimal carbon footprint. Our efforts include minimal office space and energy consumption. All inventory and shipping goes through a third party logistics company that utilizes Less than truckload shipping (LTL) methods for most deliveries. In addition to saving you money by keeping shipping and warehouse costs low, we save fuel consumption and eliminate the need to maintain a warehouse designated for inventory storage and maintenance. A win-win situation.
How Spring Pots, the company, supports our community:
Growing is an organic way for families and communities to discover their greatness in the garden. A portion of all profits from every pot sale goes toward our efforts to support organizations that make our community unified and unique.
We support programs that promote gardening, food education, and self-sufficiency to under served communities. We also acknowledge that our products may be used by some for cultivation of plants that although have gained a lot of legal political momentum over the past few years, have a long legacy of negative impact on families and our communities by prohibition and incarceration. Thus, portions of profits from every pot go toward funding programs that support the often-forgotten sufferers of widespread incarceration: the children and families of the incarcerated.